event
Onshore wind: licence to operate?
This event has already taken place
Event details
Since 2015, development of new onshore wind projects in the UK has been at a standstill. Strict planning policy conditions and heavily constrained access to government subsidy schemes have effectively removed the route-to-market for new projects. But, as we head into 2019, there are indications that the government policy on onshore wind may be set to change.
This event aimed to move the debate forward from a simple 'for or against' exchange, towards a more sophisticated understanding of how developers and communities could collaborate on environmentally and socially appropriate renewable energy projects for their area.
The event was developed by Sarah James, Westmill Sustainable Energy Trust (WeSET), and Rebecca Windemer, Cardiff University, as part of the EPSRC-funded project 'Energy Pioneers', convened by Green Alliance and Becky Willis. It was jointly hosted by PRASEG and Green Alliance.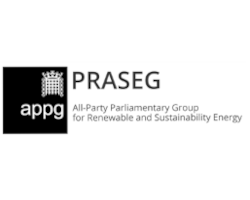 Speakers
Speakers included:
Alan Brown MP, shadow SNP spokesperson on Energy
Cllr Bob Goodman, cabinet member for development and neighbourhoods, Bath and North East Somerset Council
Sarah James, Westmill Sustainable Energy Trust
Lindsay McQuade, CEO, Scottish Power Renewables
Sarah Merrick, CEO, Ripple Energy
Dan Stone, project Manager, Centre for Sustainable Energy
Becky Willis, Green Alliance associate
Rebecca Windemer, Cardiff University