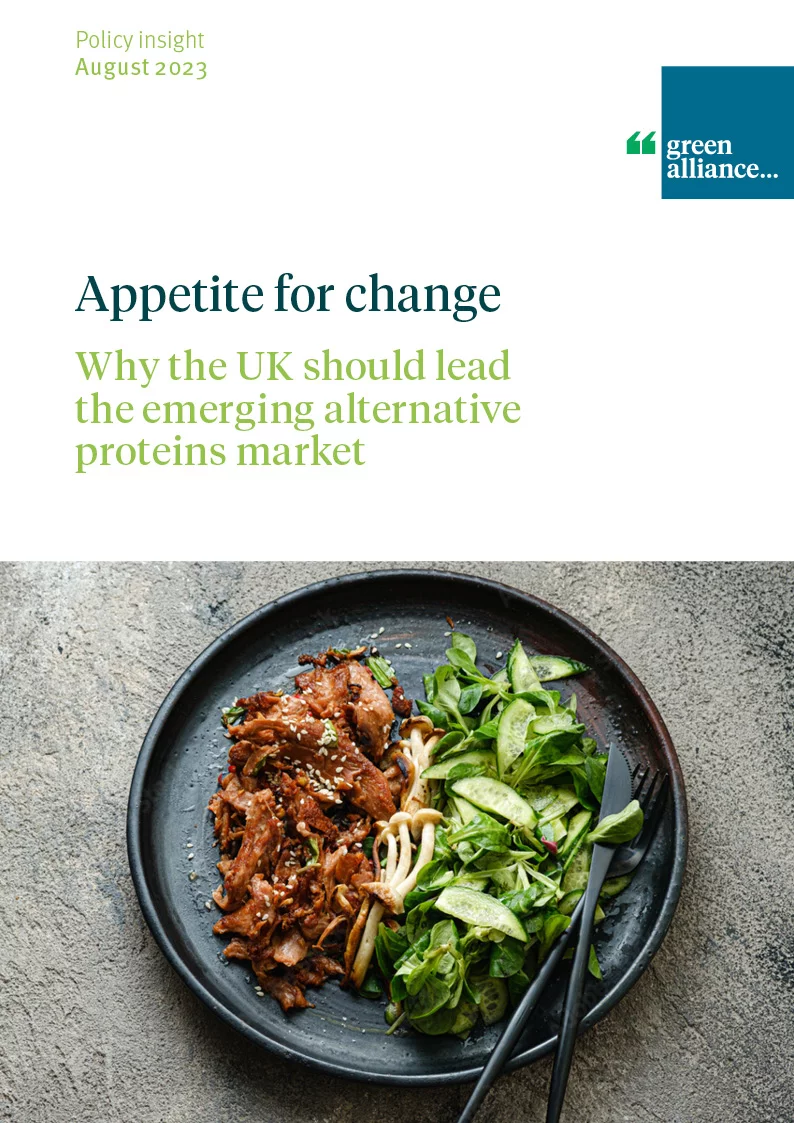 Summary
The global alternative proteins industry is expanding rapidly. Reducing meat consumption in favour of alternative sources of protein can have substantial benefits for the climate and the natural environment. It can cut the carbon emissions associated with food production and significantly reduce demand for agricultural land.  
It is expected that the global market could be worth £226 billion by 2035. Our analysis suggests that, with the right combination of targeted investments and regulation, the UK industry could be worth up to £6.8 billion annually and create 25,000 jobs by 2035. A thriving UK sector offers high productivity jobs, not only in research, manufacturing and production, but also in farming.  
The UK has several sources of competitive advantage, including some of the world's highest food quality and safety standards, significant consumer demand and a burgeoning domestic industry. But the competition is growing. The UK must invest now if it seeks to lead in this emerging industry. 
Download pdf