publication
Better connected: how the UK can make the most of low cost, low carbon energy from Europe
Download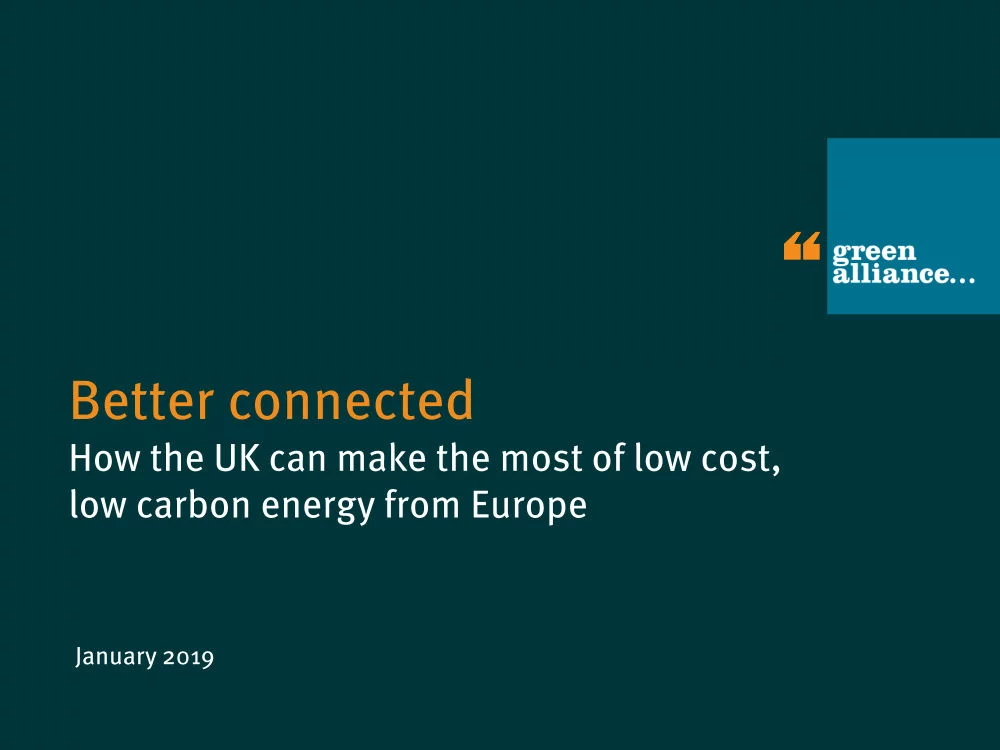 Summary
The UK is leading the world in decarbonising electricity, but will still depend on so called 'flexibility services' to balance out intermittent renewables. Subsea high voltage cables between countries (interconnectors), help to reduce energy bills, increase energy security, provide more and cheaper renewable generation, and faster decarbonisation.
Future development depends on international agreements and a 'no deal' Brexit scenario could significantly reduce energy and climate policy links with the EU, i.e carbon market linkages and interconnection in electricity and gas, at a cost to the UK of £2.2 billion a year.
We point out that continued membership of the internal energy market and EU standards bodies would help to keep electricity bills low. The UK should also be expanding its renewable and energy storage capacities to get the most value from its interconnection with neighbouring countries.
Download pdf
Chris Freidler
Chaitanya Kumar