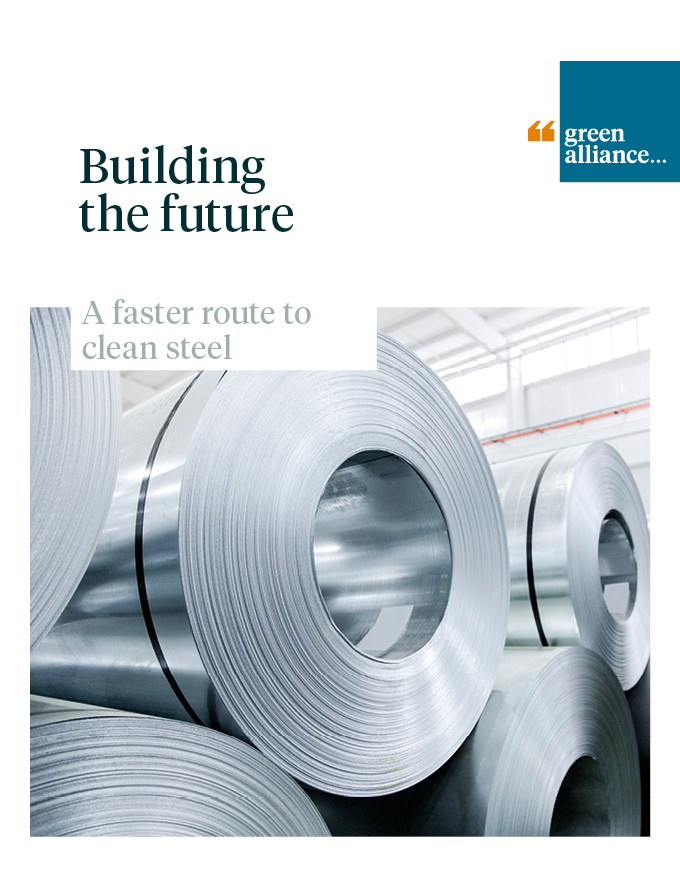 Summary
Steel forms a link between the UK's industrial past and its future. The modern steel industry was born in the UK, and communities across the country continue to produce it for domestic and international use. From now on, the steel industry will be vital in reducing carbon emissions, providing components for turbines and electric vehicles.
Steel production, however, contributes 15 per cent of the UK's total industrial emissions. There is a risk that ageing assets will become obsolete and the country will miss the chance to put this strategically important sector at the heart of the future economy.
In this report, we show the huge and rapid emissions cuts possible from shifting more steel production towards electric arc furnaces, using scrap steel, which is suitable for the majority of steel uses. Hydrogen based processes, aided by electrification, can make higher quality but lower carbon virgin steel where it is still needed for some uses.
Moving swiftly to clean steel production will safeguard the industry, bring down emissions and create good jobs. We say that this will need more government support, from creating a 'green power pool' to scrapping VAT on the sale of domestic scrap steel.
Verner Viisainen
Holly Rowden
Dustin Benton
Roz Bulleid