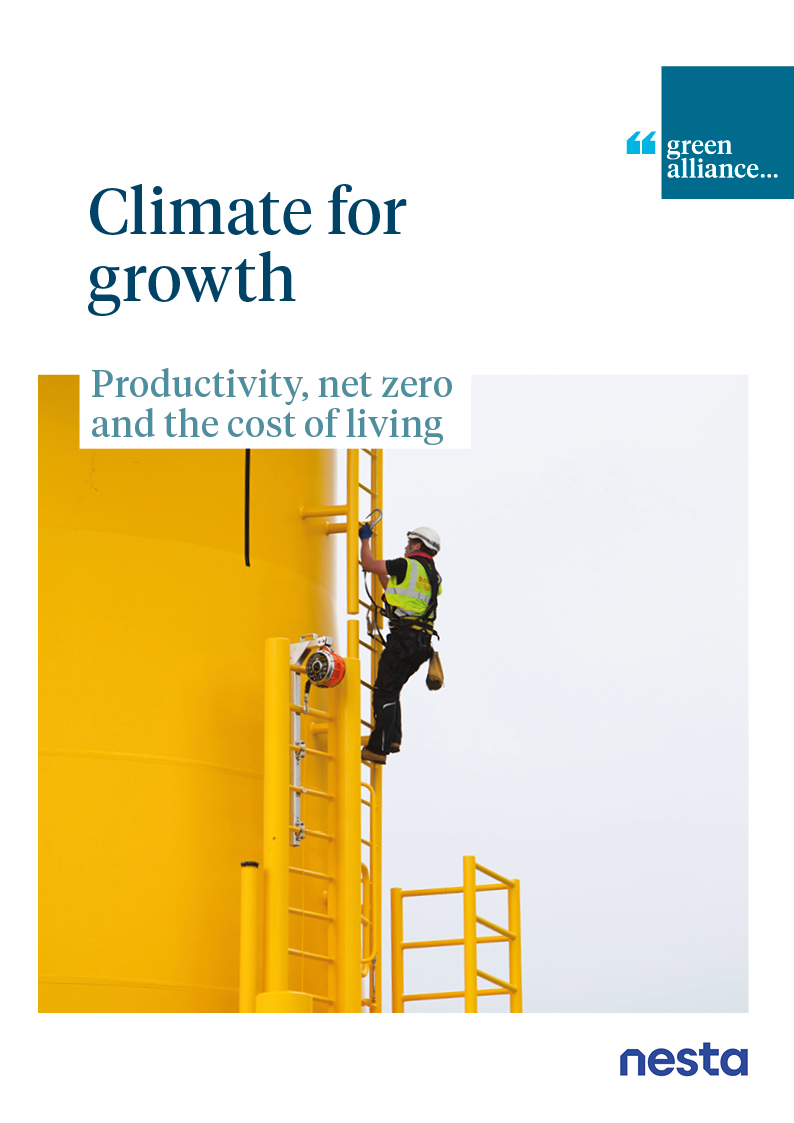 Summary
Climate change is all bad for the economy, but climate change policies are not.
As the cost of living crisis bites, the government is looking at what action it can take. This report indicates how driving forward the net zero carbon economy can help to reverse the UK's flagging productivity, contribute to economic growth and provide skilled jobs.
This report, written in collaboration with the innovation agency Nesta, classifies 14 areas of green economic policy, including action on energy, buildings and transport, assessing what the direct impact of each will be on productivity. We find that half of the areas we analysed have outright, no regret positive impacts and a further four could have positive impacts with the right government intervention.
This indicates that, far from being a beneficiary of growth, the green economy should be classed as a central driver right at the heart of the Treasury's growth plan. We conclude that the government should ramp up its climate policies now to benefit individuals and communities across the country struggling with the serious consequences of the economic downturn.  
Download pdf