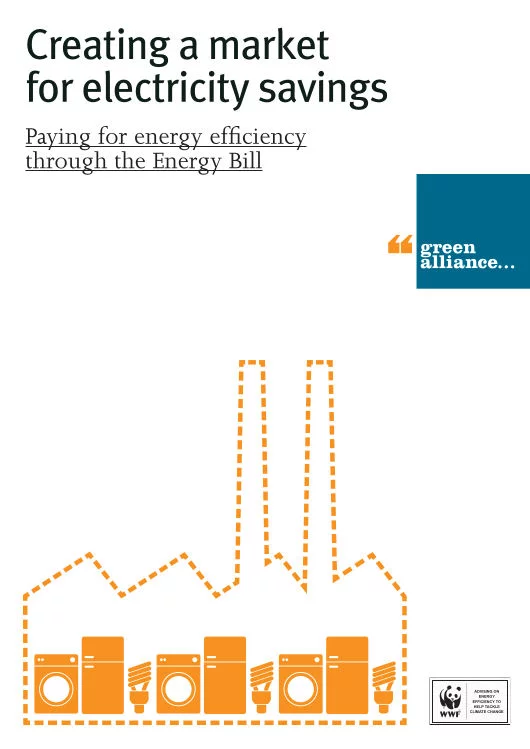 Summary
Reducing demand for electricity across the economy is essential to make our economy more lean and resilient, and to take the pressure off household bills. Without major effort to reduce the UK's demand for electricity, the government will struggle to meet its climate change targets and will have to pay for more expensive low carbon power than is necessary.
Current policies to tackle energy demand are not ambitious enough and will only deliver a third of the UK's electricity saving potential by 2030. The draft Energy Bill however contains nothing to fill this gap – it only puts in place policies that pay for new low carbon supply and contains nothing that will reduce demand for electricity.
In this report, we look at three ways the government's Electricity Market Reform could help reduce demand for electricity. Our research finds that, of the three options considered, an electricity efficiency feed-in tariff (FiT) – a new financial incentive for energy saving – will be the most effective and simple means to lower consumers' energy bills. An electricity efficiency FiT would stimulate a new market for 'negawatts' (saved energy) allowing new and existing companies to compete with each other to find innovative ways to help consumers across the economy save electricity.
See also our infographic, The power of negawatts, explaining how the electricity efficiency FiT would work.
Rachel Cary
Dustin Benton