publication
Critical point: securing the raw materials needed for the UK's green transition
Download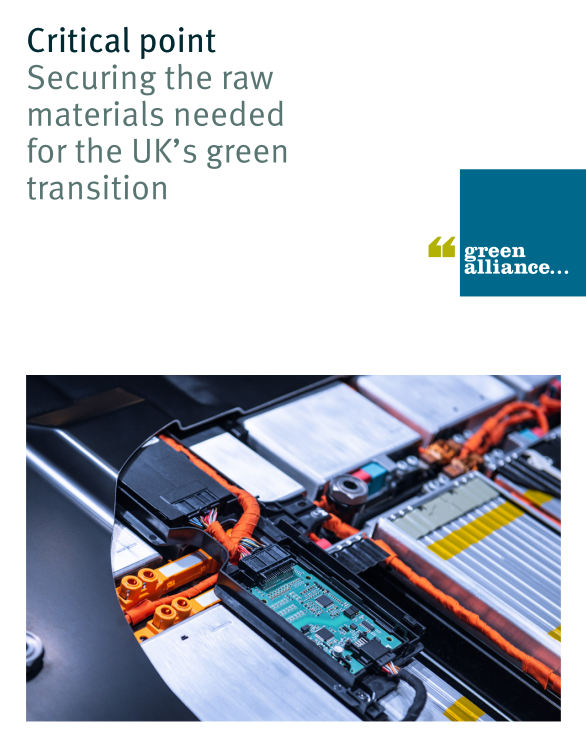 Summary
Green technologies, such as wind turbines and electric vehicles, are developed using critical raw materials.
While central to achieving the government's green industrial revolution and creating thousands of new jobs, supply chain risks threaten to undermine the transition to net zero.
Furthermore, the mining and processing of these materials can also cause considerable environmental destruction, social impacts and drive climate change.
By cutting energy demand, improving efficiency and keeping these materials in use for longer, the UK can stay within its global fair share of resources.
Susan Evans
Heather Plumpton
Libby Peake