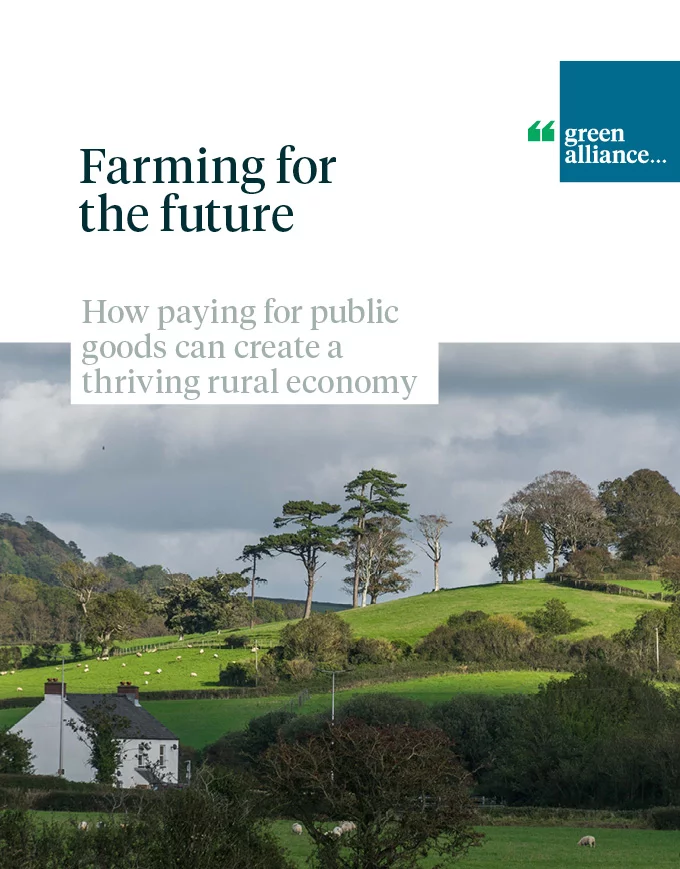 Summary
Farms of the future will need to provide public goods from their land, alongside food, if the UK is to meet its climate and nature goals. Only a quarter of England's farms are currently making a profit from food production alone. Most rely heavily on subsidies to make ends meet.Land can deliver a range of vital public goods: it can store carbon, provide habitats for nature, prevent flooding and improve water quality. It makes sense that farmers are paid public money in exchange for these benefits, since they flow well beyond the farm to benefit society. This is meant to be the guiding principle behind England's new Environmental Land Management (ELM) scheme but it is becoming increasingly less clear as ELM is rolled out.
In this report, we explore what pursuing ELM's original vision would mean for future farm incomes. Here, we explore future income when farms are paid for carbon sequestration which is just one of the public goods ELM should deliver. We find that all farms could become economically viable through a mix of agricultural income and payments for carbon sequestration, when those payments match the value attached to climate change mitigation elsewhere in the economy. Payments for other public goods could increase incomes further.
In order to get the ELM back on track, we recommend the following:
Reform ELM payments to reflect the quantity and quality of public goods delivered rather than the income forgone.
Set a fair price for public goods. Defra should assess the carbon price needed to deliver the scale of change required to meet greenhouse gas reduction targets, and use this as the incentive to drive change. As well as being applied across ELM, the same carbon price should be offered under the Woodland Carbon Code and Peatland Carbon Code as they are important and worthwhile schemes but the emissions reductions they deliver are currently undervalued.
Level up farm incomes and minimise trade-offs with food production, by directing most of the ELM budget towards those areas and farm types that have the greatest potential to deliver public goods but which are less well suited to producing food.
Lydia Collas
Dustin Benton