publication
Fixing the system: why a circular economy for all materials is the only way to solve the plastic problem
Download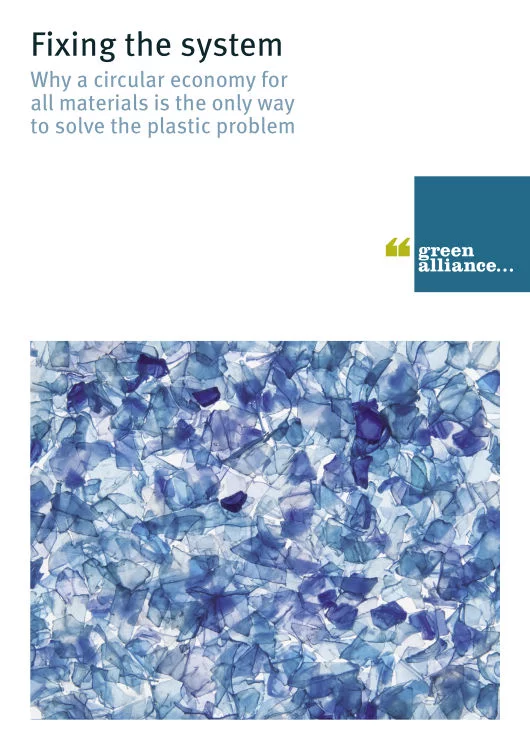 Summary
In response to public pressure, the government is rightly tackling plastic pollution but, in only addressing individual uses of plastic in a piecemeal way, it is not getting to the root of the problem and is storing up new environmental issues for the future.
In this report we explain why the plastic-only approach is not working, and call for a fundamental rethink of resource use and management to ensure a safe, sustainable and efficient system.
The research is published as part of Green Alliance's work for the Circular Economy Task Force.
Libby Peake
Jonathan Ritson
Imogen Cripps