publication
Getting it right from the start: developing a circular economy for novel materials
Download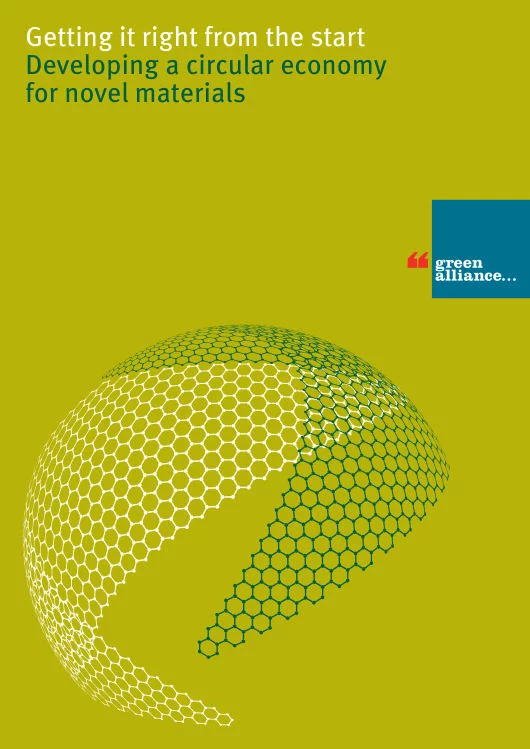 Summary
Novel materials go hand in hand with improving technologies. Carbon fibre enables lighter weight, more fuel efficient vehicles; bioplastics promise to be superior to fossil fuel derived plastics; and additive manufacturing will be at the heart of the next generation of industry.
Despite the benefits these new materials and techniques bring, they risk disrupting the transition to a circular economy, and creating a new generation of products destined for landfill.
Analysis by Green Alliance suggests that this isn't a foregone conclusion. This report shows that with the right strategy and incentives, the ability for novel materials to be reused, recovered and recycled can be designed in at the outset.
In this report, we examine three examples of novel materials or techniques and highlight how they currently present both challenges and opportunities for a more circular economy. We set out how challenges might be met and opportunities realised, through a combination of public and private sector action.
Download pdf