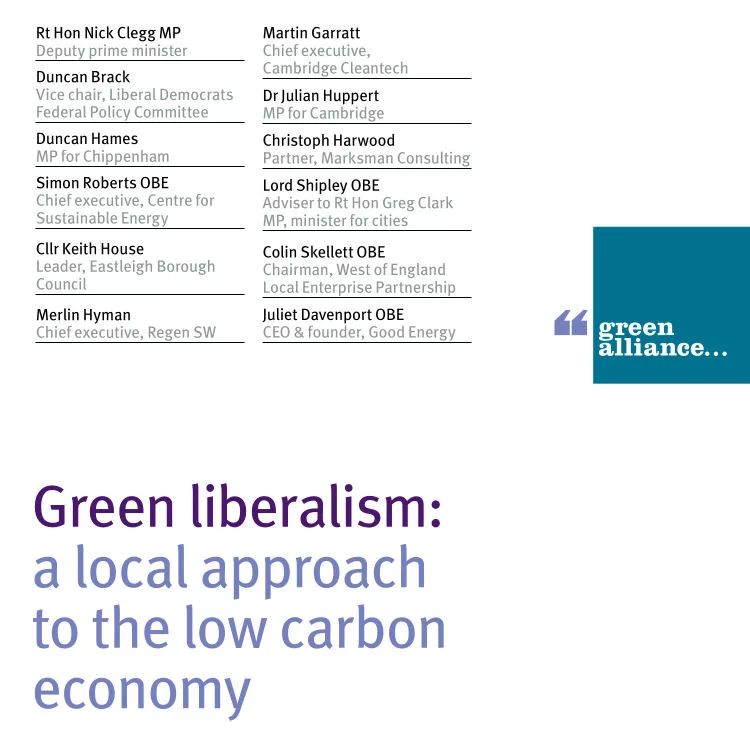 Summary
How can we ensure local low carbon opportunities are realised in a way that works for both the economy and the environment, and has support from local communities? How can we best employ Local Enterprise Partnerships to foster the green economy, and what partnerships and networks would help grow their knowledge and expertise? How do we catalyse local businesses to innovate and lead the way?
This is the first of three contributor pamphlets under our Green Roots programme, sets out to answer these questions. Bringing together contributions from party insiders and outsider experts, it looks at how to grow the means to achieve local progress on climate change and what a uniquely liberal approach to local low carbon development would look like. Taken together, these pieces draw a compelling picture of how localism and low carbon development can be combined to create a vibrant local economy.
We would like to thank the European Climate Foundation, Joseph Rowntree Charitable Trust and Ashden Trust for their support of this work.
Download pdf
Matthew Spencer
Hannah Kyrke-Smith
Karen Crane