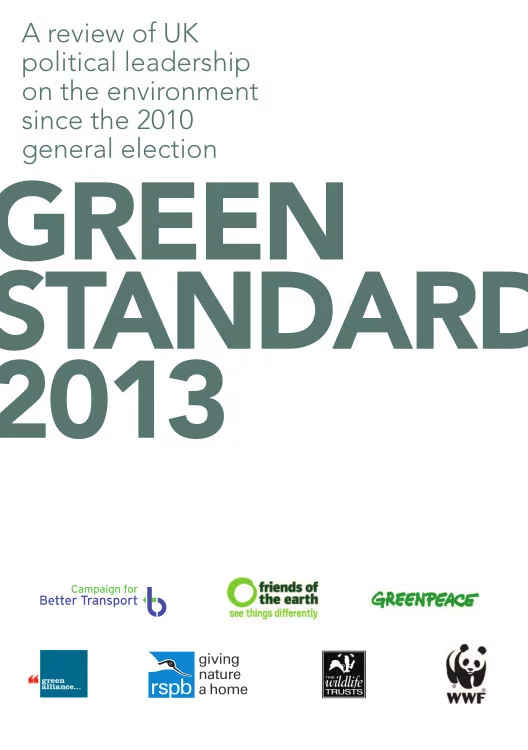 Summary
In the Green Standard 2013, seven leading charities, including WWF, RSPB, Greenpeace, the Wildlife Trusts and Friends of the Earth, assess the green performance of the coalition parties and Labour since the last general election. They have reviewed the parties on four key areas: the economy, communities, nature and international leadership.
The review identifies the most significant ministerial interventions of the past three years:
Conservatives: George Osborne has framed environmental policy as an obstacle to growth, not as a route to prosperity. William Hague, Richard Benyon and Greg Barker are praised for their leadership in international negotiations.
Labour: Ed Miliband and Ed Balls have shown promising leadership on the low carbon economy. But Labour has not developed a programme for delivering its green ambitions.
Liberal Democrats: Have won some significant battles on climate change. But Ed Davey's performance on the detail of electricity market reform has been patchy.
Download pdf
Campaign for Better Transport
Friends of the Earth
Greenpeace
Green Alliance
RSPB
The Wildlife Trusts
WWF