publication
Is localism delivering for climate change? Emerging responses from local authorities, local enterprise partnerships and neighbourhood plans
Download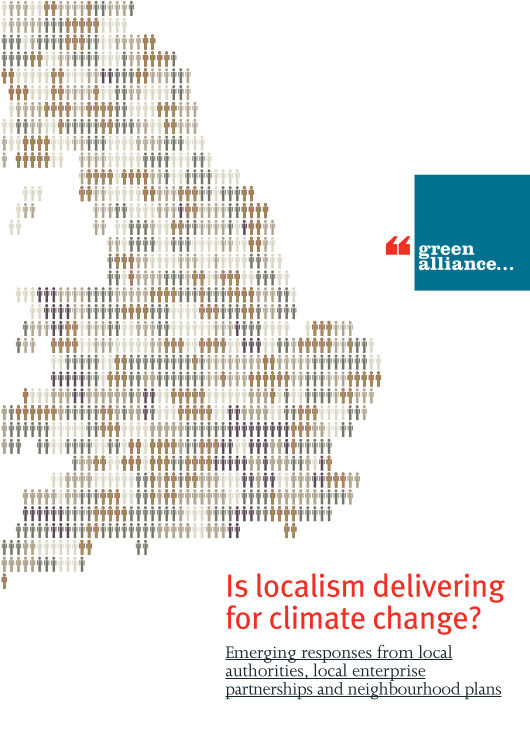 Summary
This report explores the impacts of the coalition's localism agenda on climate change action. It asks:
Are local authorities continuing to work on climate change?
How is action being encouraged?
What potential do local enterprise partnerships (LEPs), local nature partnerships (LNPs) and neighbourhood plans have to strengthen local action on climate change?
Based on extensive interviews and two surveys, the report finds a three-way split between local authorities. A third are maintaining their action on climate change, a third are narrowing their work and a third are opting out of action altogether. Overall, the results suggest that climate change work has narrowed, is very weak or absent in 65 per cent of local authorities.