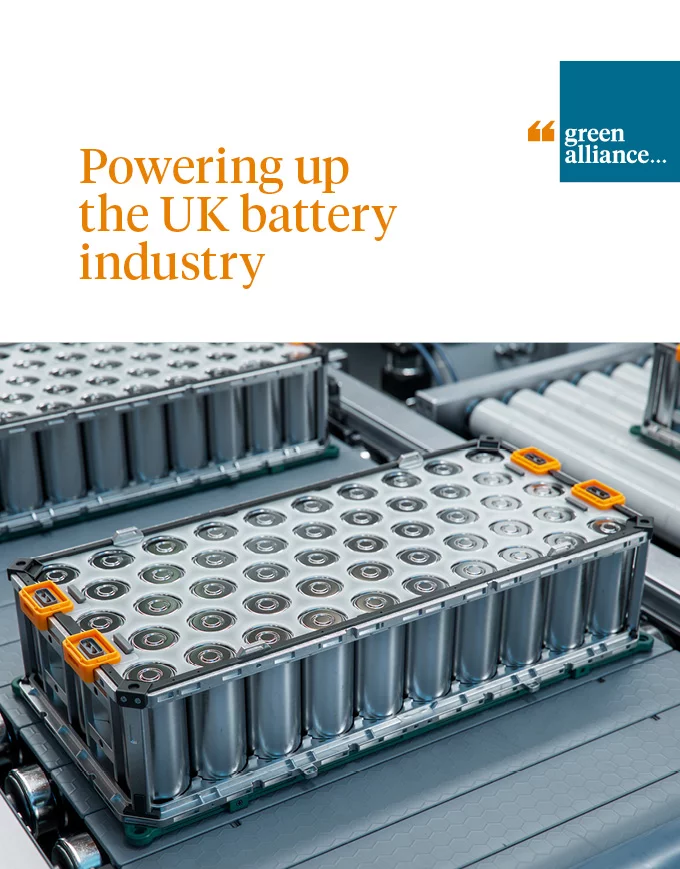 Summary
The UK's ambition to increase electric vehicle (EV) production and uptake has not yet led to a diverse, competitive battery industry. Developing a domestic battery supply chain from extraction to processing and recycling is a critical step to supporting the car manufacturing industry. It will also bring high skilled jobs to the UK, boost the economy, secure the country's automotive sector and support the transition to net zero.  
In this report, we consulted industry stakeholders to find out what is holding back growth in the UK battery industry supply chain. We conclude that a national battery strategy is required imminently that should:   
Develop a robust UK supply chain through an integrated approach, ensuring security of critical raw material supply, and introducing stringent standards for mined materials and recycling.

Create a more welcoming environment for developers and investors through, for example, lower energy costs.

Mobilise public capital to secure private investment, including faster deployment of government funds through the state sharing the risk of agreements and creating facilities that bridge the investment gap.
Emma Mckelvie
Helena Bennett