publication
Smarter communications – strengthening consumer engagement on smart meters
Download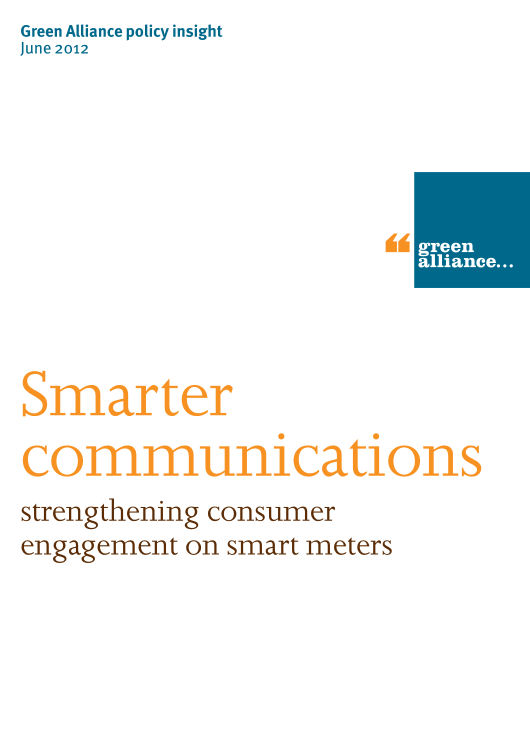 Summary
Consumer engagement is essential to the success of the smart meter roll-out which aims to replace 53 million meters in nearly every home by 2019. Households need to accept the meter in the first place and act to reduce their energy use in response to it. There is a real risk that money and resources will be wasted if the public communications is not got right. Similar schemes abroad have been cancelled due to inadequate consumer engagement.
This policy insight presents the conclusions from a consultative process held with a wide group of stakeholders on DECC's proposed consumer engagement strategy for the roll-out of smart meters.
We would like to thank SmartReach for their support of this work.
Download pdf
Faye Scott
Rebekah Phillips