publication
Smarter flood risk management in England: investing in resilient catchments
Download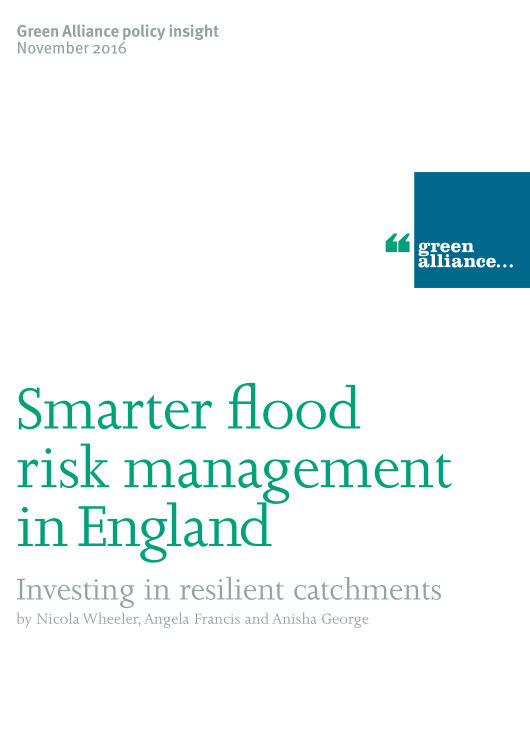 Summary
Severe flooding has occurred in 13 of the 16 years since 2000, with the worst floods in the north of England in 2015 costing the economy over £5 billion. Spending an ever increasing amount on hard flood defences is unlikely to be a viable long term strategy, particularly in the face of increasing risks associated with climate change.
This policy insight reveals that England's current approach to flood risk is contradictory, and skewed towards short term reactive responses that ignore the central role of land management in improving flood resilience.
We make three recommendations that would lead to a greater level of resilience for either the same or lower cost than current approaches. These measures would raise standards for agricultural subsidy, achieve higher environmental benefit from farming and reduce the escalating costs of flooding.
Correction note:
This policy insight was amended in January 2017 to correct an error in our reporting of Environment Agency costs . The correction does not affect the overall conclusions of our analysis. Full details of the correction are given on the back page of the publication.
Download pdf
Nicola Wheeler
Angela Francis
Anisha George