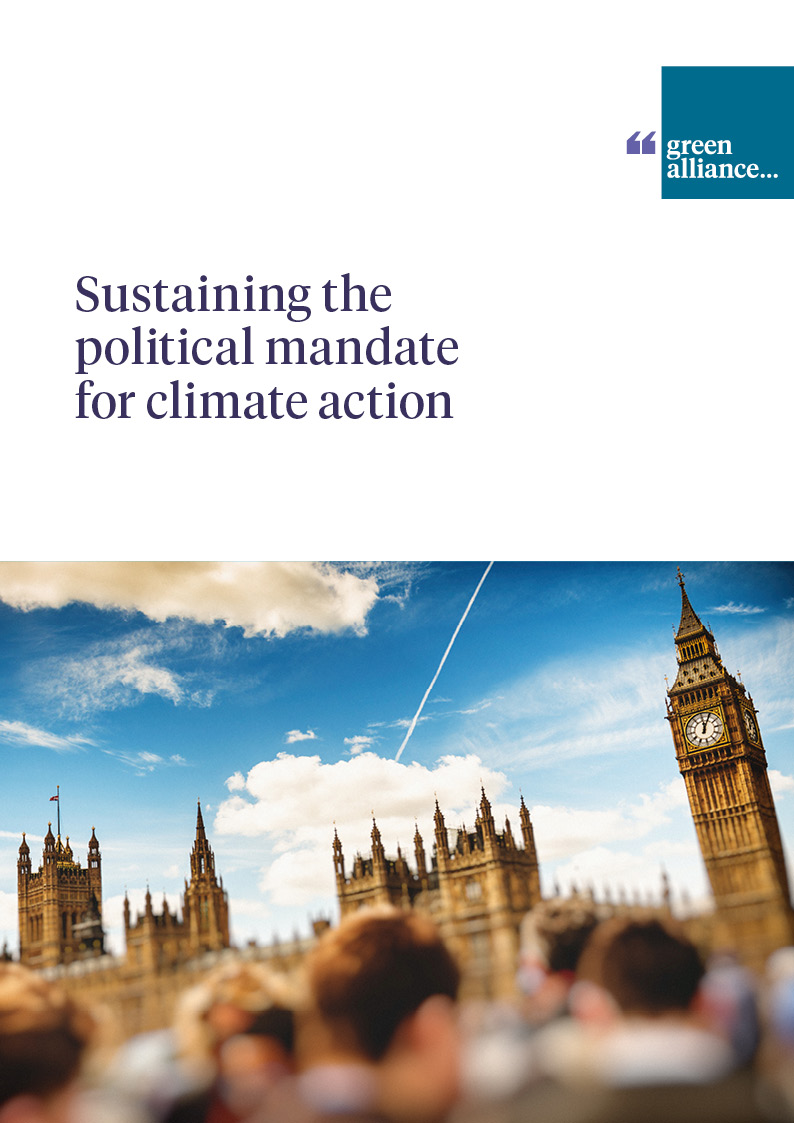 Summary
Responding to the climate crisis is a fundamental challenge for politics today. But how do UK politicians, charged with leading the way, navigate the issue? This report answers that question. Following our previous report from 2018 which looked at how UK MPs understand and respond to climate change, this report is based on a new set of interviews with 15 MPs, and a focus group with civil society representatives. The findings reflect not only the perspectives of the MPs, but also their views on how climate change is seen by their parliamentary colleagues.
This research, based on the findings of a collaboration between Lancaster University, The Climate Coalition and the Centre for Climate Change and Social Transformations, and supported by Green Alliance, reveals how much has changed since 2018. MPs are now much more concerned about climate; for them, it's become a mainstream issue,  but they have specific concerns that were not so evident before, particularly around how to manage the complex process of change.
All the MPs interviewed stressed the importance of protecting people from potential negative impacts, such as higher costs or job losses in high carbon industries. They also fear a political backlash if climate action is seen as unfair.
The report shows how the political agenda has shifted over five years, from the need to do something to the pace of change. It draws a number of clear conclusions about how to help politicians act faster on the climate crisis.
Download pdf
Dr Steve Westlake
Professor Rebecca Willis