publication
The CCS challenge: the practical potential for gas carbon capture and storage in Europe in 2030
Download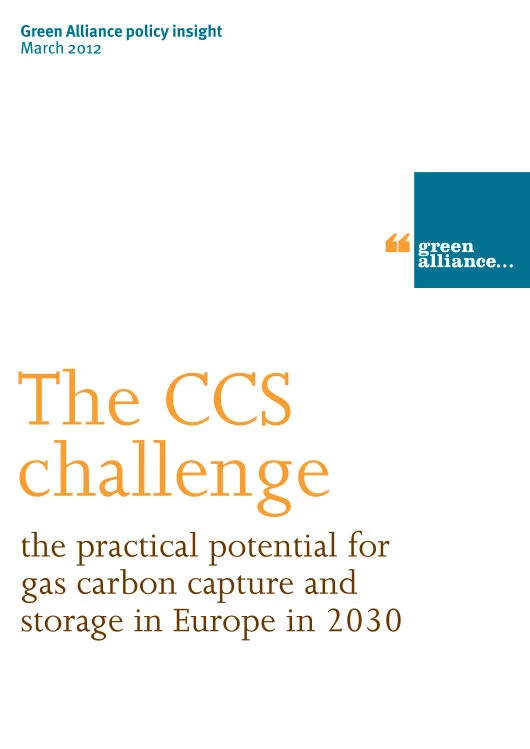 Summary
This analysis provides the first assessment of the practical potential for gas power with CCS in Europe in the medium term. Much of the debate around CCS so far has focused on coal. However, the December 2011 European Commission Energy Roadmap 2050 identified the need for a significant ramp up of gas power with CCS and indicated that gas CCS will be of greater importance than coal CCS within two decades.
There are multiple hurdles to CCS deployment, creating risks of 'carbon lock-in' or 'stranded assets' for unabated gas power plant. Chief among these is the absence of a clear business case for investment in gas CCS, given uncertainties around technology, carbon prices and potential load factors. Another hurdle is the absence of robust economic incentives to support the additional high capital and operating costs associated with CCS.
Without action, Europe risks locking in unabated gas power that will make decarbonisation more disruptive and costly in the future. These report outlines practical steps to inject fresh momentum into the pursuit of gas CCS deployment, and to help ease Europe's path to a decarbonised power sector.
Modelling results:
In December 2011, the European Climate Foundation commissioned Green Alliance and Element Energy to analyse the practical potential for CO2 capture, transport and storage in the European gas power sector in 2030, exploring at a high level these practical issues that could limit the take-up of gas CCS in the EU. The methodology pursued focused on understanding the practical challenges that will influence the extent to which the European gas fleet could be able to fit or retrofit CCS technology.
Chris Littlecott
Elise Attal