publication
The low carbon energy lift: powering faster development in sub-Saharan Africa
Download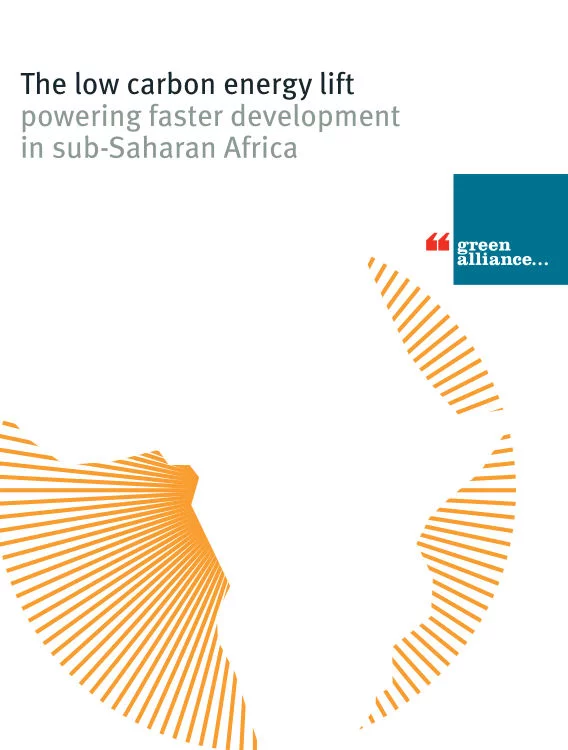 Summary
Sub-Saharan Africa (SSA) has the lowest energy access in the world. Even with robust economic growth, its existing energy infrastructure is a brake on progress. With population growth continuing to outstrip electrification rates, the number of people without energy access is only projected to grow, with significant implications for development.
Low carbon, decentralised energy installations can reach communities much faster than attempts to expand the existing, inefficient central grid system and offer immediate improvements to people's lives.
To achieve universal energy access by 2030, more than a tripling of current capacity is required. This is a huge challenge but it also means that expansion of low carbon energy in SSA is an opportunity to be grasped, to accelerate development and as an option for enterprising UK businesses with the expertise and an appetite for new growth markets.
Download pdf