publication
Towering ambitions – transforming high rise housing into sustainable homes
Download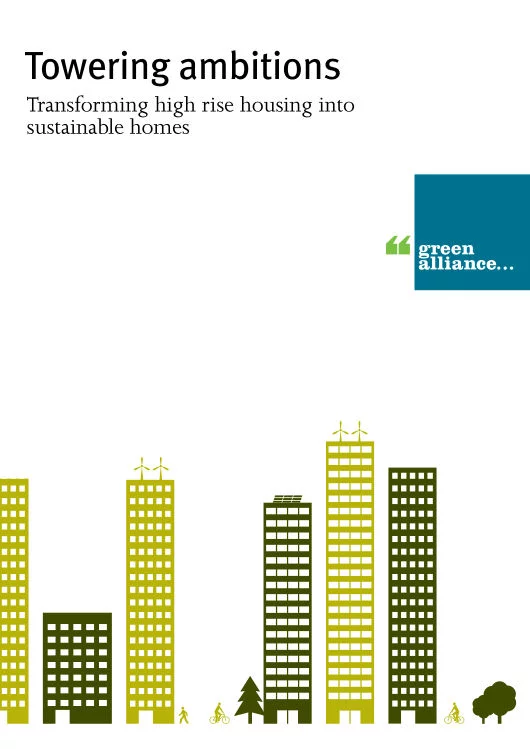 Summary
Existing high rise housing has the potential to be more resource efficient, supporting better connected and more cohesive communities, and helping cities transform their environmental performance. Tower blocks offer unique potential for greener lifestyles and, for residents, the benefits of being green can be great: from warmer homes and lower bills to stronger communities and a healthier environment.
But are existing green policies designed to enable this? Towering ambitions: transforming high rise housing into sustainable homes examines how sustainable living in high rise housing can be realised. It concludes that people who live in tower blocks are missing out on the chance to make energy savings and live greener lifestyles. Green policies, like those encouraging energy and water saving, more sustainable transport and recycling, are mostly designed with individual, street level properties in mind, so high rise residents can't take full advantage of them.
To address this, we make recommendations for what various actors, from national and local government to landlords and residents themselves, can do to make the most of existing policy to enable tower block living to become more sustainable.
Alongside the report we have published a toolkit, A better place to live: a toolkit for high rise green living, which aims to help high rise residents take actions to make their homes better, greener places to live.