publication
What has EU climate and energy policy done for the UK? A review with 20 climate and energy specialists
Download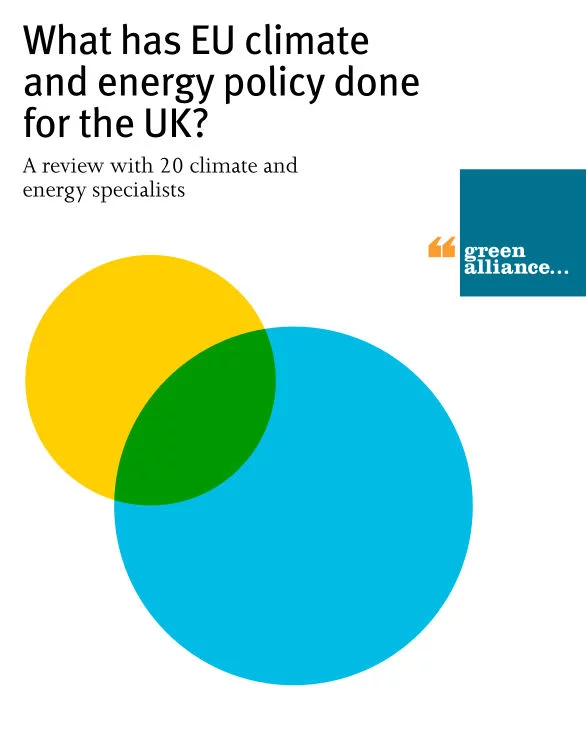 Summary
For this review, we interviewed 20 climate and energy specialists. There was a striking consensus that the EU had played a positive role overall in the UK's energy outcomes, even amongst those who had criticisms of individual policies. There was widespread concern that the UK would struggle to maintain a coherent energy and climate programme if it were to leave the EU.
We conclude that, overall, EU climate policy has been a powerful, positive force in helping the UK to meet its energy investment and climate change goals.
We are grateful to the European Climate Foundation for supporting this publication.
Download pdf
Rachel Cary
Friederike Metternich