publication
Why we need to talk about health and climate: an essay collection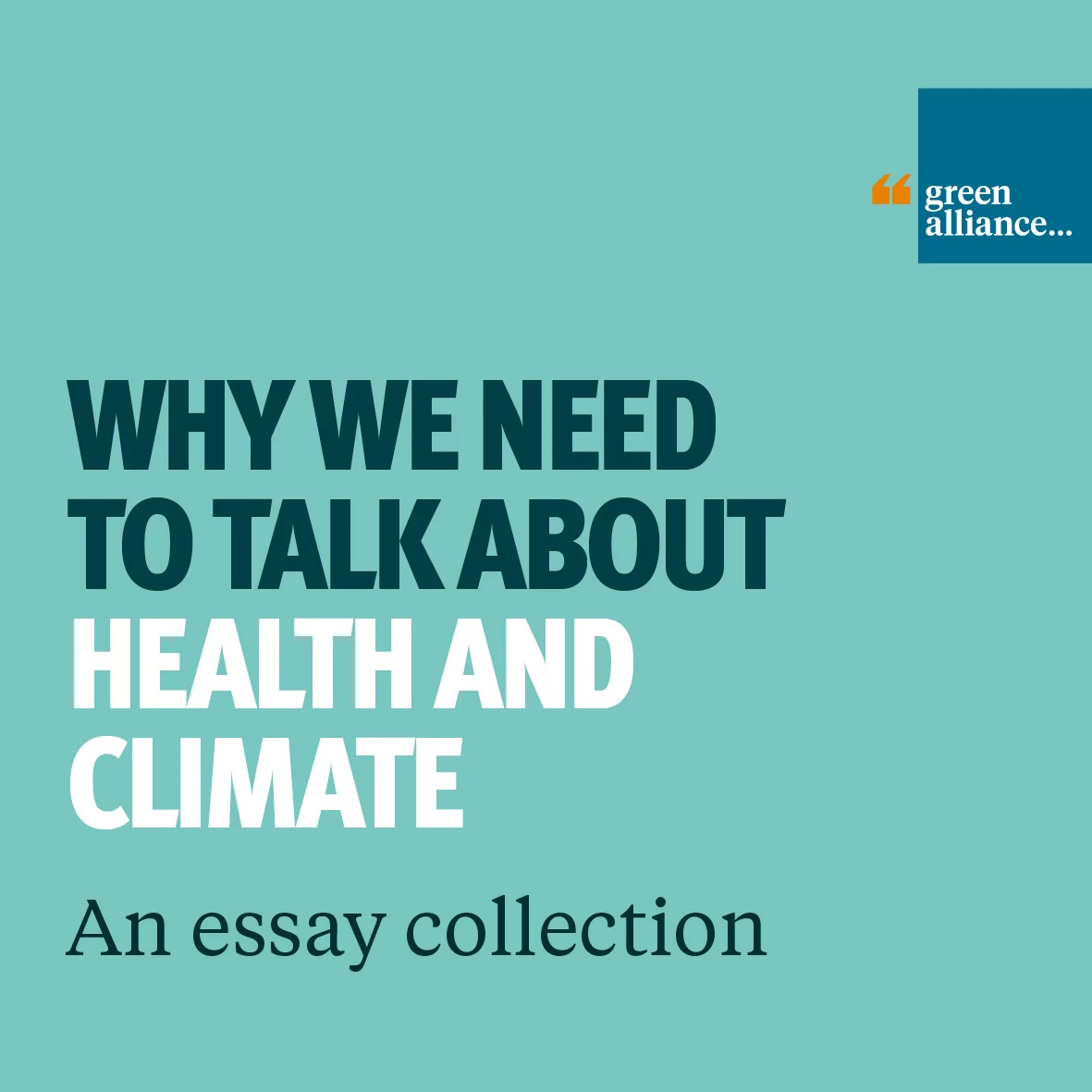 Summary
How an integrated approach to both the climate crisis and public health can galvanise better outcomes on both fronts  
Climate change is here and now, impacting nearly all aspects of human health, despite progress to reduce fossil fuel use and greenhouse gas emissions. 
In this collection of essays, Green Alliance has brought together healthcare and climate experts, which sets out the broad interconnection between climate change and public health such as poor diets, racism and a struggling UK health service.  
The essays promote a range of ideas and practical policies which showcase the need for health and climate change to be addressed jointly, rather than being treated in silos. We hope this will inform part of the UK's necessary response to minimise the impacts of climate change as well as the need to prioritise support for public health. 
Download pdf
Helena Bennett
Sophie O'Connell
Caroline Allen
Alice Bell
Dr Clare Nash
Shireen Kassam
Dr Tamsin Ellis
Sonora English
Libby Peake