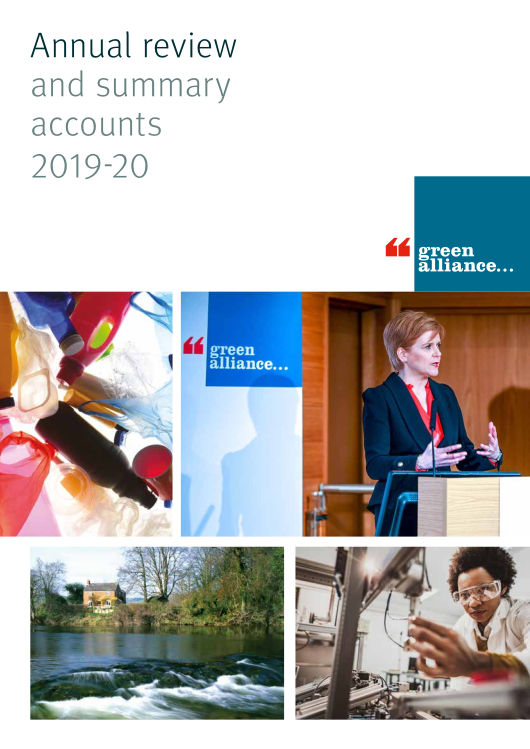 Summary
Read our 2019-20 annual review to learn about our achievements during the year and our future plans.
Through the Greener UK unit, working with our coalition partners, mobilising their supporters, shaping media narratives and building political support.
Building support for the UK to play a pivotal role at the COP26 climate summit.
Showing how low carbon, resource efficient solutions can promote clean growth at the local and national levels, and making the case for policy that increases the uptake of smart clean technology.
Putting people at the heart of public policy, for instance through the more rapid uptake of electric vehicles to benefit low income households.
Harnessing high public and political interest in plastic pollution to shape the future of UK resource use, for plastics and other high impact materials.
Promoting opportunities for private sector funding to solve nature's decline and making the most of new post-Brexit opportunities for a step change in the restoration of the UK's natural environment.
Download pdf