publication
Britain's trading future: a post-Brexit export strategy led by clean growth
Download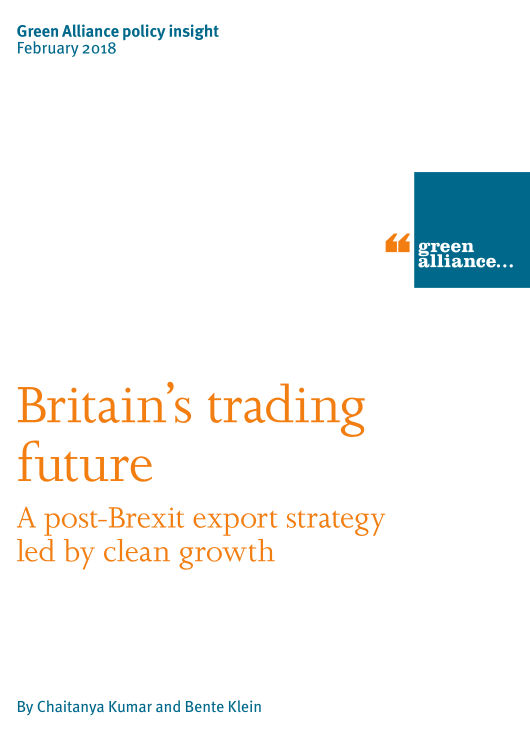 Summary
The UK is in the process of developing an independent trade strategy, as part of the Brexit process, and its industrial strategy is focused on maximising the opportunity of clean growth. Over 40 per cent of the UK's trade in goods and services is with the EU and it is likely to remain the single largest market for the UK post-Brexit.
This policy insight sets out what a trade strategy, designed to benefit UK businesses in a decarbonising world, would look like.
It recommends that the UK low carbon and renewable energy sector pursues regulatory alignment with the EU to enable it to continue to thrive and expand its contribution to UK trade.
Download pdf
Chaitanya Kumar
Bente Klein