publication
Protecting our assets: using Natural Infrastructure Schemes to support sustainable agriculture
Download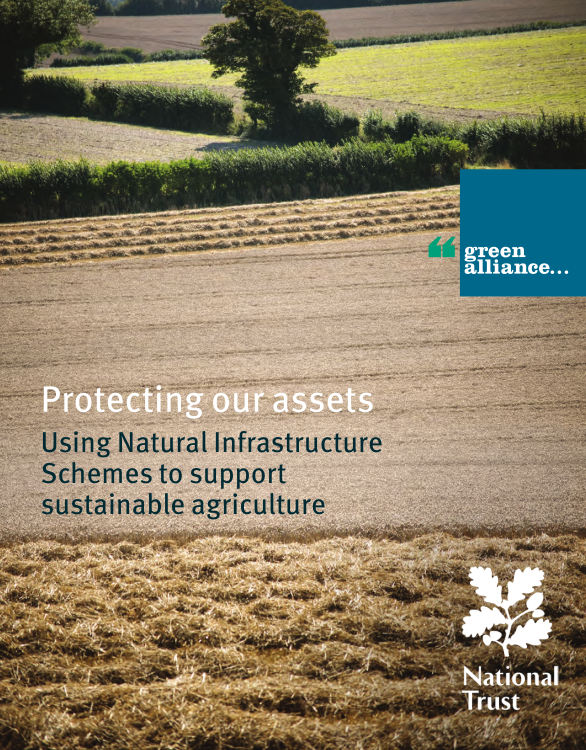 This report, produced with the National Trust, develops the Natural Infrastructure Scheme (NIS) concept, which we first proposed in 2016. The NIS mechanism creates a market for environmental improvements which funds sustainable practices. In the case studied in this report, we look at the potential to use the scheme to improve soil and water quality in the Anglian river basin.
Our example assesses how the approach could work to complement regulation and reduce concentrations of nitrates in groundwater, while improving the soil. In this case study, land management services are purchased from a consortium of participating farmers by a group of buyers, which include the local water company and businesses from the food and drink sector.
This report shows that our NIS concept creates benefits to the farmers, who receive higher incomes, and buyers who are provided cleaner water and more sustainable farming methods.
Download pdf