publication
Natural Infrastructure Schemes in practice: how to create new markets for ecosystem services from land
Download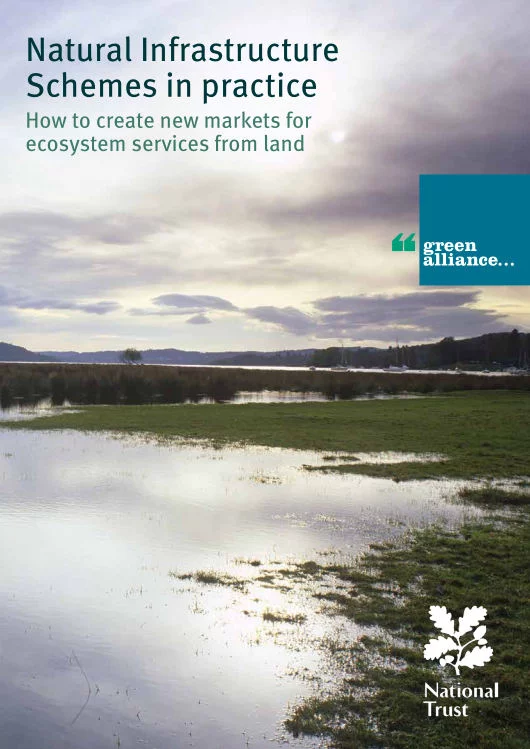 Summary
​Brexit poses many threats to British farmers, already under pressure to increase production, such as changes to agricultural subsidies. The push for increased production may result in the degradation of some of the UK's most treasured landscapes. In this report, we show how the Natural Infrastructure Scheme (NIS) concept can be put into practice.
This report analyses the economic viability of NIS transactions using a hypothetical scheme in North West England. In this projection, the scheme would enable England's struggling upland farmers to earn new income by entering into private water management contracts with businesses and organisations in areas susceptible to flooding. The buying organisations would also see savings and many others would benefit from the reduction of flood risks.
This report makes recommendations for post-Brexit agricultural policies that support this new market and, therefore, sustainable farming and flood protection.
Download pdf
William Andrews Tipper
Angela Francis