publication
New markets for land and nature: how Natural Infrastructure Schemes could pay for a better environment
Download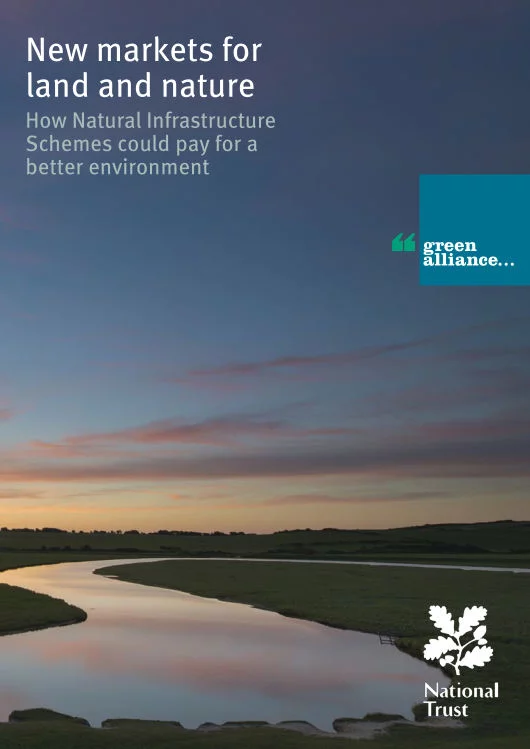 Summary
Agriculture is under pressure to increase production, reduce its environmental impact and eliminate its dependence on public subsidy. Many farming businesses are operating at the limit of their profitability, often to the detriment of soil health, water quality and biodiversity. Farmers are in a unique position to restore and protect the natural environment, but there is no commercial basis for the provision of natural services from farmland.
This report proposes a new payment mechanism, the Natural Infrastructure Scheme (NIS), which establishes natural markets to bring new income streams into farming, supporting a fundamentally different approach to land use.
This report makes recommendations for how the government, alongside private endeavour, could accelerate the creation of these viable markets for ecosystem services.
Download pdf
Angela Francis
Sue Armstrong Brown
William Andrews Tipper
Nicola Wheeler