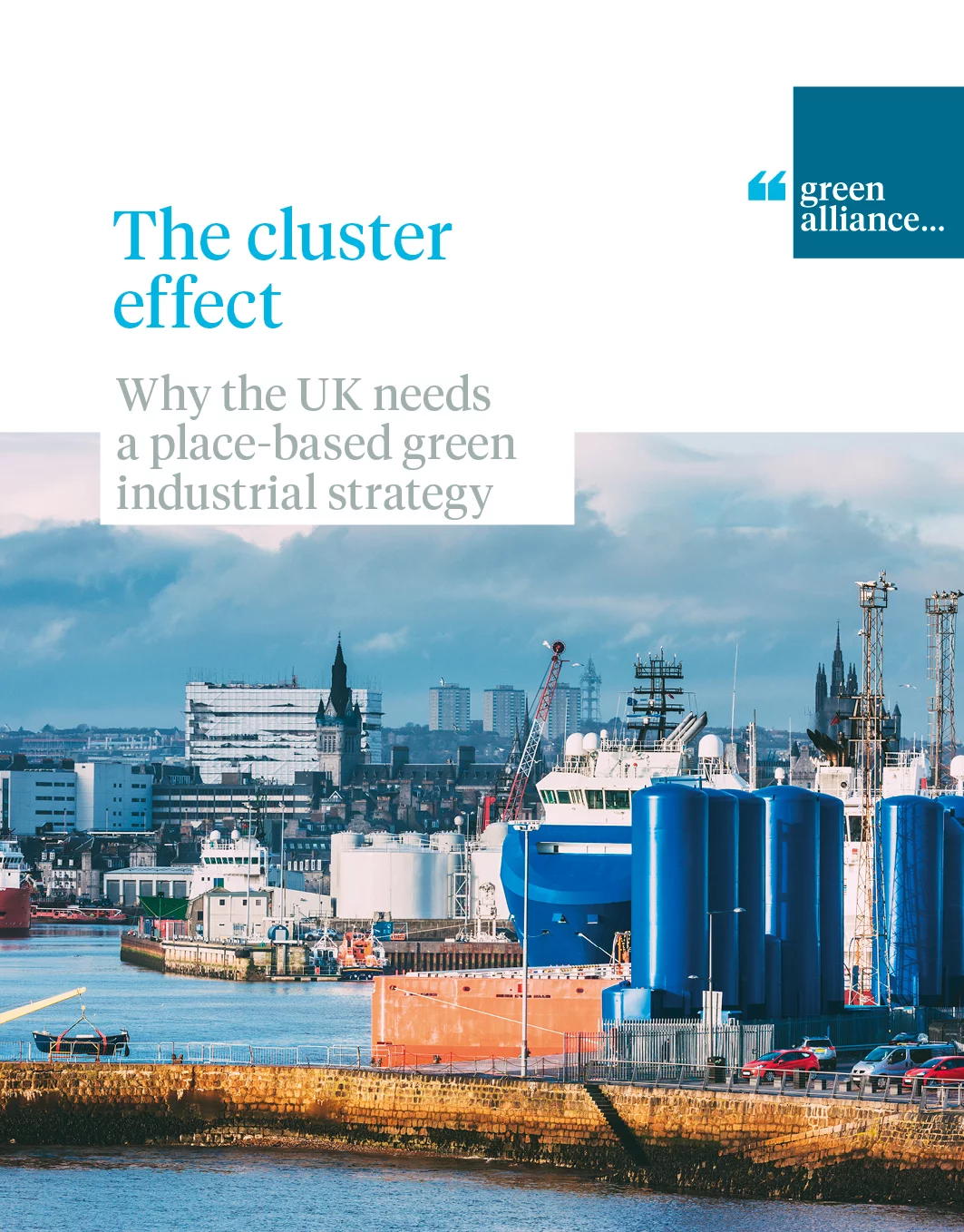 Summary
Pressure is mounting on the UK to respond to the US Inflation Reduction Act and EU Net Zero Industries Act. But the UK's economy is currently flagging, experiencing challenges with lack of purpose, low productivity and not enough people with the right skills. To avoid being left behind in the global green race, the government must provide incentives for domestic green industries to grow. 
Our previous analysis has shown that with deliberate policy choices, productivity growth could be a major outcome of the transition to net zero. This report explores how this could play out at a regional level. We have mapped where the green industries of the future could be located based on underlying regional economic and geographical strengths. 
The report demonstrates that a place-based industrial strategy is the most efficient way to reach net zero while widening economic prosperity across the country. We recommend a package of policy tools government can use to address the constraints holding regions back and provide targeted support to meet the needs of new green industries.
Faustine Wheeler
Sam Alvis
Zoe Avison