publication
Smart building: how digital technology can help futureproof the UK construction sector
Download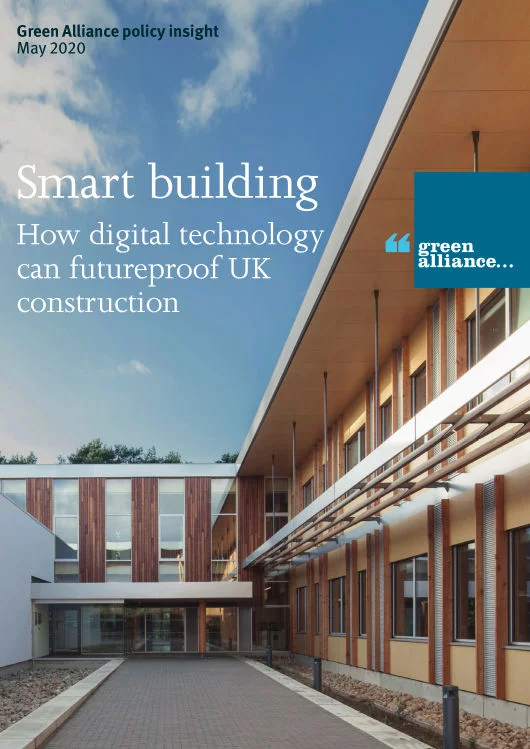 Summary
Emerging digital technologies can transform the construction sector, helping to make better use of existing buildings and materials, improving the industry's productivity, creating new jobs and reducing environmental impact.
In this report we show that construction emissions generated in the UK could be cut by 40 per cent by 2025 through better design, more intensive building use and by reusing building resources, enabled by digital technology. Smart solutions will accelerate progress to retrofit existing homes and to upgrade of vacant buildings, which will benefit areas with high demand for new housing, such as London, Greater Manchester and the West Midlands.
We recommend ways the government can help to modernise the building industry, to ensure a strong recovery for the sector in the aftermath of the Covid-19 pandemic and that it can play its part in getting the UK on track to net zero.
This report is the third and final report from the Green Alliance's Tech Task Force.
Caterina Brandmayr
Jonathan Ritson
Imogen Cripps