publication
Smart and green: joining up digital and environmental priorities to drive the UK's economic recovery
Download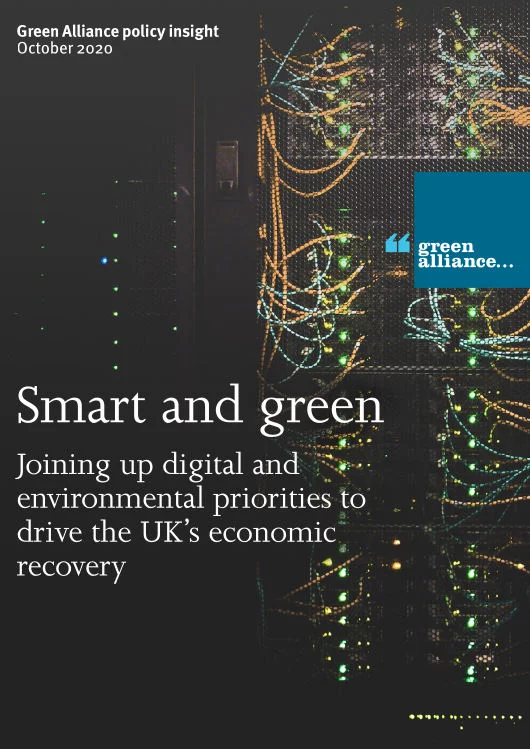 Summary
Digital technology could transform the environmental agenda, accelerating the adoption of low carbon solutions and improving business use of energy and resources. Leveraging the power of digital to drive a green economy will also enable business to modernise their operations and compete internationally.
However, failure to link the digitalisation and environmental agendas is holding back adoption of smart low carbon solutions in key sectors of the UK economy. This report outlines gains that could be made across the high impact sectors of transport, energy, buildings and food through a smart, green approach. We highlight opportunities open now to embed this approach in new government plans, for recovery from Covid-19, industrial strategy and achieving net zero carbon across the economy.
This is the fourth and final report from our two year Tech Task Force programme, which has investigated policy innovations for digitally enabled clean growth.
Download pdf