publication
Building local markets for sustainable land management with the Eden Model
Download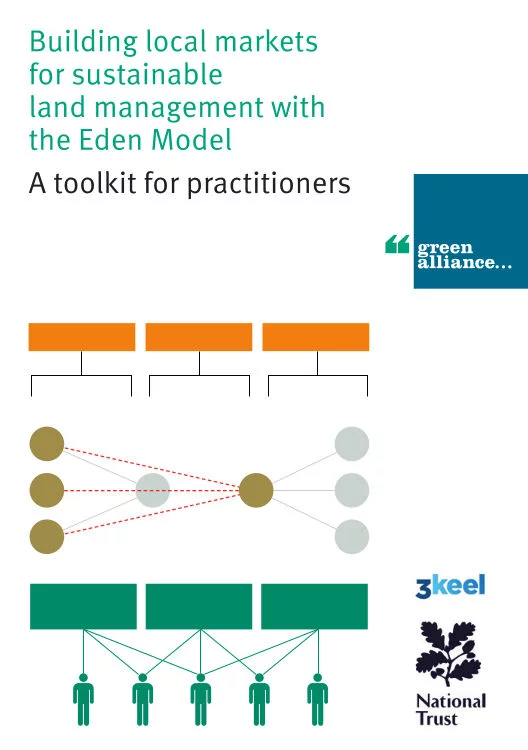 Summary
We worked in partnership with the National Trust and the consultancy 3Keel in the Eden Valley Cumbria to trial collaborative private payment schemes for more sustainable land management. We developed this model in response to precipitous environmental declines threatening future prosperity and the need to find new ways to fund nature restoration and sustainable farming methods.
The scheme tested an idea where two buyers, the water company United Utilties and food giant Nestle, paid for nature based solutions from a group of farmers in the river catchment: to improve water quality and the resilience of dairy supply. The scheme tested ways to facilitate and execute the 'trade'.
This toolkit uses our experience from the Eden Model trial to provide a guide, for those interested in conducting trade, to the steps necessary for transactions involving multiple beneficiaries and suppliers. It offers a flexible system for the private procurement of sustainable land management outcomes, which operate at an area scale and can be replicated around the country.
Download pdf