publication
Greening devolution: how the devolution of power to local areas can enable low carbon and environmental progress
Download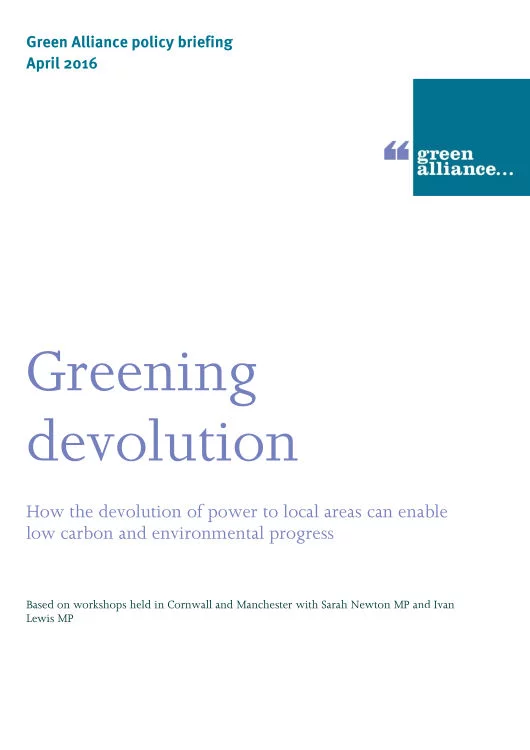 Summary
What might devolution mean for the environment and low carbon progress?
As the government presses ahead with plans to devolve power to local areas, there will be new opportunities for energy, transport and the environment to be managed at local and regional levels.
This policy insight concludes the findings of two workshops, in Cornwall and Manchester, hosted by Sarah Newton MP and Ivan Lewis MP, where participants discussed what progress had already been made in developing a local low carbon economy, and how new powers might help to increase ambition.
Download pdf